Lazio captain Ciro Immobile admits to boos and dissatisfaction from some fans. As a result, he began to feel guilty about rejecting the league's offer. Saudi Arabia during the summer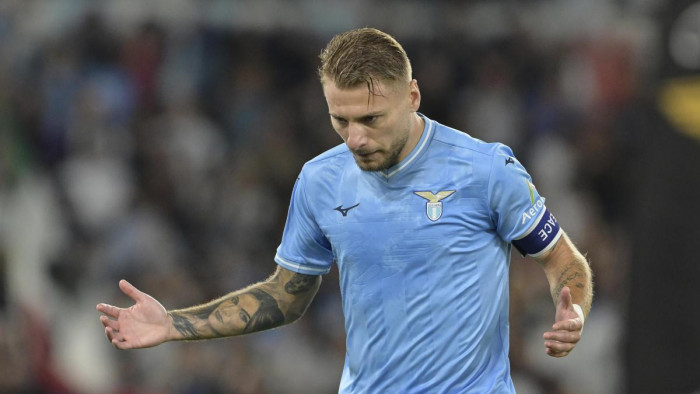 Last summer, Immobile was one of the players approached by the Saudi Arabian league. But he ended up playing with Lazio for another 8th season.
"There were many offers from Saudi Arabia. It was submitted during the summer. And I had seriously considered it," Immobile, 33, revealed behind the scenes before the Italian national team competed without him.
"But in the end I refused. Because I want to continue playing in Italy. including participating in competitions Champions League"
"During the start of the season Made me start to question myself. Especially when there is criticism from people who don't value my loyalty."
Last season, Immobile scored 14 goals to help Maurizio Sarri's team finish second in the championship, but entering the new season he has scored two. Goals from the first 5 matches, plus he faced injury problems and missed the most recent match. While the agency was sunk in 13th place,
"There was only a small percentage of fans who were booing and dissatisfied with me. I don't know whether to count them as true Lazio fans or not," Immobile said of the criticism.
"I don't think a true Lazio fan would do that and it's only a matter of time before I can win everyone's hearts. Even those who have the most doubts."
"However. They immediately questioned: How much money the club will make if Immobile is sold hurts me. And starting to doubt my own decisions ′′ ′
′ Now my view is not the same as in the summer. There are days when I am especially depressed. And I think it would be better if I chose to leave."
Immobile has a contract remaining at the Stadio Olimpico until 2026 and he was asked if another offer would come his way. Will you change your mind or not?
"I don't want to answer questions right now. I'm consulting with my family," Immobile replied.
"Whatever. I need to recover first. And when you come back to full fitness Until I can truly make a decision ′′
I can't say I will stay at Lazio for the rest of my life, but if I score 20 goals this season. And I might change my mind. I don't want to make an emotional decision right now. "
I love Lazio and see myself staying with the club in the future. But I don't know what role it will be. I don't know what will happen in the transfer market."